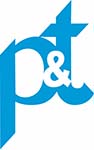 Matters appertaining to the Party etc. Act 1996 are one of our particular areas of expertise. Having been first been involved as a Party Wall Surveyor in 1999, John Loades is a keen member of the Pyramus & Thisbe Club, Sussex Branch.
P & T promote excellence in Party Wall Practice and have done so since 1974.
We always happy to discuss any aspects of any project at an early stage!
The Party Wall Act 1996 came into force in 1997, so it is now law and gives you rights and responsibilities whichever the side of the 'wall' you are on i.e. whether you are planning/doing work on a relevant structure or if your neighbour is.
The Party Wall Act does not affect any requirement for Planning Permission or Building Regulation Approval for any work undertaken. Likewise, having Planning Permission and/or Building Regulation Approval does not negate the requirements under the Party Wall Act.
The Party Wall Act comes into effect if someone is planning to do work on a relevant structure, for the purposes of the Act 'party wall' does not just mean the wall between two semi-detached properties, it covers:
A wall forming part of only one building but which is on the boundary line between two (or more) properties.
A wall which is common to two (or more) properties, this includes where someone built a wall and a neighbour subsequent built something butting up to it.
A garden wall, where the wall is astride the boundary line (or butts up against it) and is used to separate the properties but is not part of any building.
Floors and ceilings of flats etc.
Excavation near to a neighbouring property.
As with all work affecting neighbours, it is always better to reach a friendly agreement rather than resort to any law. Even where the work requires a notice to be served, it is better to informally discuss the intended work, consider the neighbours comments, and amend your plans (if appropriate) before serving the notice.
If agreement cannot be reached between neighbouring parties, the process is as follows:
1) A Surveyor or Surveyors is/are appointed to determine a fair and impartial Award, either:
An 'Agreed Surveyor' (someone acceptable to all parties), or
Each party appoints their own Surveyor to represent the individual parties.
The first option should be cheaper as the costs should be reduced – the Surveyor (or Surveyors) will decide who pays the fees – usually it will be the party undertaking the work; the exception being where the owner of the adjoining property calls on the Surveyor unnecessarily.
2) The Agreed Surveyor, or the individual Surveyors jointly, will produce an Award which must be fair and impartial to all parties and once an Award has been made, all parties have 14 days to appeal to a County Court against it.
So what does it cost?
Unfortunately, this is a very difficult question and can vary greatly from project to project. Most Party Wall Surveyors base their fees on hourly rates of between around £115.00 and £250.00 exclusive of VAT.
For a straight-forward, small to medium project with only one adjoining property affected, say 2 types of notice, a condition survey and Award, the Building Owner's Surveyor's fees may be around £1,300.00-£2,000.00. The Adjoining Owner's Surveyor's fees are usually a little less.
For a larger commercial project with 3 adjoining properties affected, say 2 types of notice, condition surveys and Awards, the Building Owner's Surveyor's fees may be around £3,000.00-£5,000.00. The Adjoining Owner's Surveyor's fees could be around £900.00-£1,800.00 per adjoining property if different Surveyors are involved. It is often advisable for expediency and cost to try to encourage adjoining owners to agree upon the appointment of a common Surveyor.
In both cases, consenting adjoining owners or the concurrence on the use of an Agreed Surveyor would significantly reduce costs.
And how long will it take?
Again, a very difficult question and can vary greatly from project to project.
The Act requires fairly strict timescales to be met and, in most cases, all parties can progress to the issue of an Award within 6-8 weeks of notices being given. For more complex projects with multiple adjoining owners, we would suggest that at least 8-12 weeks be allowed for.